University of La Verne Opens Center for Teacher Leadership & Learning Innovation at LaFetra College
Educators from L.A. County and the IE will train in the first-of-its-kind technology lab

The University of La Verne's LaFetra College of Education welcomes the new Center for Teacher Leadership & Learning Innovation, a first-of-its-kind lab, designed to support and train educators from across Los Angeles County and the Inland Empire in 21st-century learning competencies.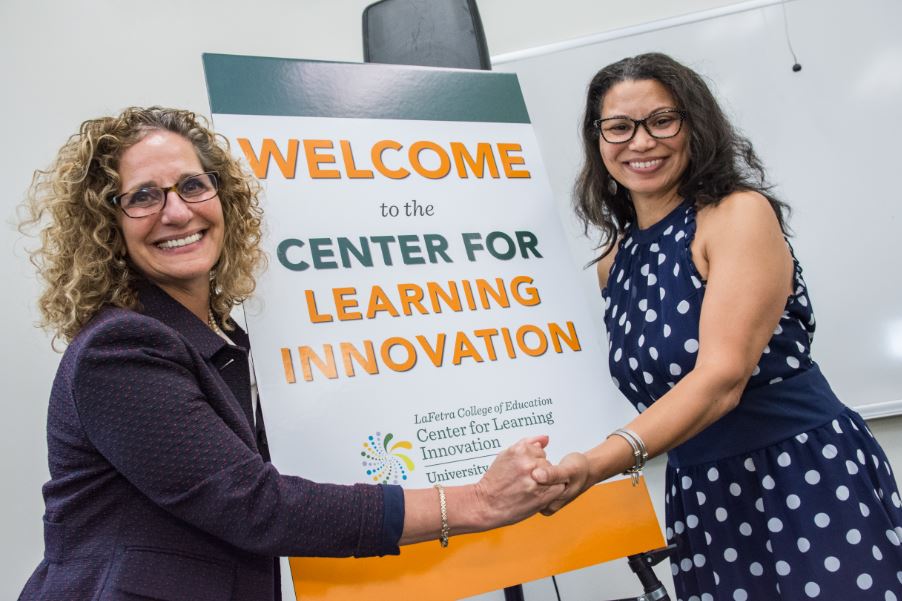 "As a College of Education, which prepares community and school leaders, support providers and teachers, it is imperative that our faculty be highly skilled in the latest pedagogical theories, practices, and technologies that support all learners," said Kimberly White-Smith, dean of LaFetra College of Education.
The center, housed in the Annex Building at the University, hosts an innovation lab with the latest technologies for online teaching programs, digital classrooms, and video recording. Instructors can participate in various workshops throughout the year and be assessed on their classroom instruction, management strategies, and mindfulness practices for an inclusive student body. Additionally, the center supports educators through:
Strengthening their curriculum,

Improving the teaching culture,

And applying Science, Technology, Engineering, Arts, and Mathematics based-learning.
"Increasingly, we are acknowledging the contributions of neurodivergent persons and individuals with disabilities and their contributions to our society, yet there is still a lot of work to be done in preparing educators to recognize, and incorporate strategies to help those learners be successful. We hope to be the place where educators come and learn to change that" White-Smith said. "LaFetra College of Education has the ability to leverage the expertise of our faculty working in educational technology and train our students in ways that will impact PK-12 students and the community."
According to Anamarie Mangahas, director for the Center for Teacher Leadership & Learning Innovation, the center is open to full-time and part-time education faculty at the University of La Verne, in addition to community educators.
"Our goal is to collaborate across all programs and address the needs of our students at the university and the needs of their future students as educators," Mangahas said.
To learn more about the University of La Verne's LaFetra College of Education, visit education.laverne.edu. For additional photos of the center, click here.
Photo Caption: University President Devorah Lieberman and Dean Kimberly White-Smith celebrate the opening of the Center for Teacher Leadership & Learning Innovation on August 21, 2019